Reckoned as the largest territory in African continent, Algeria boasts a rich variety of tourist pullers including Mediterranean coastline, Saharan desert region, lively cities and ancient Roman remnants. With its enchanting landscape and never-ending sandy desert, this North African country has enough to indulge many Globetrotters' imagination. Places like Tipaza, Ahaggar National Park, Algiers, Bejaia, Djanet, Oran, City Gate, Tamanrasset and Setif are some of the commonly explored destinations in Algeria. Not only this; with gradual economic evolution and historical ties, the country has become a significant partner for Turkey that can be used to reinstate a stronger ties with Africa.
Keeping in consideration the ongoing rise of visitor's influx in the country, several business scopes are also established here over the years. As a result of which, the country has established a significant mark in the provision of food processing, clothing, agriculture, mining, refining, natural gas, petroleum, oil, vegetation, wine and several other products. Therefore, Algeria is evenly a worth visiting territory today for employment and business exposure.
If you are planning a voyage to Algeria anytime soon, make sure you know your purpose of visit. The entry key to the terrain of Algeria is garnering a relevant visa. Besides applying for a Tourist Visa, applicants can also go for Employment and Business visa for Algeria. However, depending on the type of visa you apply the visa prerequisites will also differ. Some of the commonly required documents in both the visa categories include duly signed visa application form, valid passport, confirmed air tickets, covering letter, recent photographs, bank statements, letter of employment mentioning the purpose of visit. These documents are to be submitted together with relevant visa fees.
Like many other countries, Algeria also sees a good number of visitors from India, allowing many travel agencies to come into the practice of visa assistance services. Such visa service providers help the applicants in rendering application solutions and documentation support without hassle. If you are applying through any such agency, make sure you read through all the visa guidelines before applying for the same. It is to be informed that visa service providers will help you in entire application processing at affordable charges, but the final decision to approve or reject an application always stands with the Embassy. Therefore, applicants have to be quite observant while providing their essential documents along with the application forms. Following the visa prerequisites reduces the propensity of getting an application delayed or rejected.
On successful submission of required visa form and essential documents, applicants are further communicated via email/SMS about the updates status of their applications. Besides, online application tracking option is also available these days on the websites of service providers. So applying visa for Algeria is not a concern. To know more information on Algeria Visa and its relevant documentation and processing time, feel free to get in touch with the visa experts at the given contact details: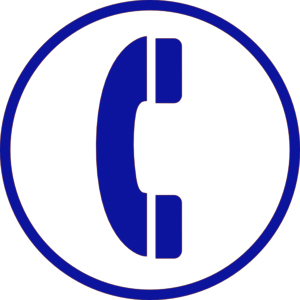 To apply please click here
Contact Us: +91 9643008707 / 9643304564 / 9643001762 / 9643200749
Email: info@visasoftheworld.in