For the air travellers from India, reaching to the island nation Japan, which is located in the Pacific Ocean takes nearly 7 hours time. Enclosed with dense cities, imposing palaces, national parks and ample of sanctified shrines, the samurai country of Japan is known today for its tranquil ambiance, rich values, generosity and technological enrichment. Ranging from mountain scenery, vibrant gardens and rooted cultural practices, this island nation has no dearth of attractions for visitors.
Anyone planning a trip to Japan for short time-off or for business meet, they need to apply for Tourist or Business Visa. These days, Japan has evolved as one of the finest destinations to step around for research studies and techno summits. The nation is thus frequented by plenty of visitors from all across the sphere. If you happen to be in Japan for sightseeing, some of the enchanting destinations that you should count on Koya-san, Ishigaki, Kanazawa, Hiroshima, Kamakura, Nikko, Takayama, Nara, Kyoto and Tokyo.
To access the territory of Japan for attending conferences, visiting friends or vacation, visitors can apply for a short-stay visa. After obtaining such visas, applicants are allowed to stay in Japan till their visas get expired. In order to apply for Japan Tourist Visa, applicants need to provide various essential documents like Visa Application Form, passport, travel booking, recent photographs etc. For business meet, applicants will be required to provide an invitation letter received from Japan mentioning the purpose of visit and a contract of transaction between the organisations, financial statement etc.
These days, applicants reach out to many travel agencies to apply for country visas. If you are in quest of any such visa service providers in India, you can approach to Visas of the World (VOTW), which is an acknowledged player in the said provision and global visa solutions. However, on successful submission of all the documents, the same is sent to the Embassy/Consulate for their approval. Therefore, make sure all the documents provided by you are correct.
Prospective applicants while applying for Japan Visas should read out all information and visa guidelines properly to avoid any last minute hassles. The in-house support at VOTW takes care of the visa guidance and application solutions for the applicants. In order to render impeccable visa services, the organisation also employs a team of dedicated visa experts. So what are you waiting for? If you have already planned your Japan trip since long, apply for Japan Visa today.
To know more information on Japan Visa and fees, get in touch with the visa experts at the given contact details: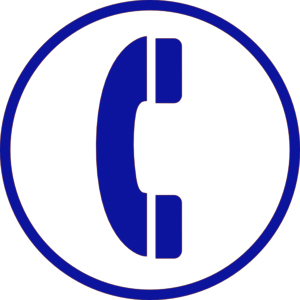 To apply please click here
Contact Us: +91 9643008707 / 9643304564 / 9643001762 / 9643200749
Email: info@visasoftheworld.in