It feels agonising to an applicant when his/her visa gets rejected or cancelled. Many applicants often get confused when their visas get refused or cancelled even after submitting their applications on time. But what are the reasons that make a Consulate or an Embassy to reject their visas?
Different embassies and country governances follow different parameters before granting a foreigner to access their terra firma. Lacking of adherence to any such parameters may result into delay or rejection of a visa. In this post you get to count on few commonly occurred reasons behind a rejected, cancelled or a refused visa.
One of the most common reasons for which one's visa might be considered as incomplete is when the embassy fails obtain all the required information from a prospective applicant. Even some unacceptable information or any dishonest behavioural records of an applicant also make an embassy to deny approving his/her a visa. In addition, the following are many other reasons on the basis of which an applicant may be disqualified for a country visit:
Unacceptable Reference Letter

False Birth Certificate

Unauthentic Marriage Certificate

False documents and Travel Insurance

Insufficient proof of present accommodation

Fake bank account statements

Submission of expired or damaged passport

Selection of irrelevant visa type

Ongoing criminal practices

Illogical proof of the Travel Itinerary
A visa rejection is not confined to the above listed perimeters. Depending on your country of visit and embassy, there may be many other reasons as well for such refusal.
Having outlined the key visa rejection perimeters, let's take a look into the measures that may mitigate the extent of such rejection visas.
A cancelled or refused visa not only causes an applicant to face monitory squander, but also gives him/her a bitter experience with the visa service provider. At Visas of the World, we value the time, money and customer satisfaction. Hence, we hope none of our customers face any such unwanted hassles. Considering the consequences of rejected or cancelled visa, a Visa Rejection Salvation Service has been brought into our business practices. The prime objective behind this service is to mitigate the chances of visa rejection with higher numbers of visa approval. Our legal experts and professional visa specialists go through all the key inputs so that one's visa gets granted without a fuss. Though, our Salvation Service doesn't guarantee you on the same. The reason being, Embassy or Consulate is the competent authority on giving the final approval. However, following the corporate social responsibility, we endeavour to minimal the number of visa rejection at the last moment. Our dedicated professionals review the submitted documents, look in to the reasons for visa rejection and discuss with the consular department regarding the matter. Consequently, we present the case to the consul on the panel seeking his guidance on an appeal for reapplication.
Over the periods of time, our Visa Rejection Salvation Service has been successfully handling the visa rejections of Schengen, UK and US B1/B2. Most importantly, we cater you the service at absolutely affordable consultation fees of 100 USD (excluding service taxes). In case of any other fees or legal support, our associates get in touch with the applicant before proceeding for reapplication. We keep our services and all essential information very transparent so that it helps you in getting your case resolved without any further hassle.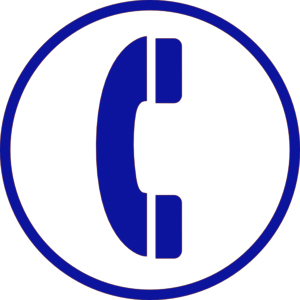 To apply please click here
Contact Us: +91 9643008707 / 9643304564 / 9643001762 / 9643200749
Email: info@visasoftheworld.in