Touring across the globe is always awe-inspiring. Sometimes the need of expeditions or our corporate requirements makes us travel across different parts of the sphere. And when it comes to a global trip, we just can't afford to miss some of the captivating European countries like France, Switzerland, Germany, Italy and Luxembourg. Amongst many other Schengen countries, one such frequented country is Poland, which is officially renowned as the Republic of Poland. The country has witnessed several miserable invasions over the centuries including the colossal World War II.
Sprawled over 3, 12,000 square kilometers areas, Poland is a parliamentary republic in Central Europe, which carries its long lasting existence since 966. Moving ahead, the Kingdom of Poland was basically founded way back in 1025. Today, Poland represents its dynamic presence through the Polish Stock Exchange in Warsaw, which is one of the vibrant and largest economies in the European Union. Tourists travel here from all over the world to explore the blend of medieval architecture, electrifying culture and some enthralled sites. If you are also planning to access this amazing territory of Schengen country, here's what you need to know before flying to Poland.
Like any other foreign country, tourists need to obtain a Poland Visa prior accessing to the territory of Poland. Depending on their purpose of visit, applicants need to apply the relevant Visa for Poland. If you are residing in India, Visas of the World does provide an easy and prompt visa processing services for Poland Visa. Now, India Citizens can apply for a Poland Visa quite conveniently. What all you need to do here is just select your visa category, submit the visa application form along with the required documents, make the payment and grab your Visa for Poland.
If you want to visit Poland for travel or sightseeing purpose, you need to apply a Tourist Visa for Poland. This is a type of visa, which is issued to an applicant with short validity. Applicants seeking a Poland Visa from India should read all the relevant instructions carefully before submitting their visa applications.
We aim to cater you a hassle-free service in the entire visa processing at affordable fees. Our visa specialists and professionals are familiar with all the regulations related to visa processing. They give equal amount of priority to each and every applicant so that their visa applications get processed without any unwanted delay. At Visas of the World, we also cater Visa Rejection Salvation Service, which helps you in getting your visa approved without fuss. We expect all our customers get their Poland Travel Visas done at first go. In case of any noncompliance or visa rejection, our experts from the Rejection Salvation Service individually enquire the issue and resolve the same by allowing the applicants to appeal for reapplication. The entire processing is administered under our legal experts in discussion with the consular department.
We understand the significance of money and time. Hence, we charge very nominal fees for Poland Visa. To know more about the application processing, documentation, Poland Visa Fees and processing time for Poland Visa from India, you can contact our customer associates. They will assist you in addressing all your queries and doubts regarding the tour visa for Poland.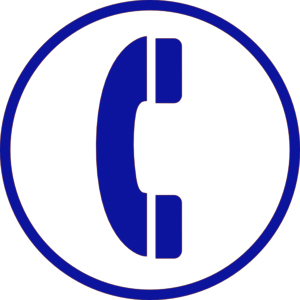 To apply please click here
Contact Us: +91 9643008707 / 9643304564 / 9643001762 / 9643200749
Email: info@visasoftheworld.in