Located in South Asia, the People's Republic of Bangladesh or Bangladesh is known for its blend of rich culture, picturesque nature and some overwhelming historical relics making the country an amazing destination for visitors from all over the world. Facing the Bay of Bengal to its south, Bangladesh is delimited by the land of Myanmar and India. The country forms part of its cultural linguistics along its neighbouring Indian states of Tripura and West Bengal.As a country, Bangladesh has successfully established its existence towards the global audience. Staring from business meet, sport events or any political summit, the country witnesses a remarkable number of tourists all round the year. Plenty of tourists frequently visit Bangladesh from the countries like India, Dubai, Canada and China. If you are also planning to make it to Bangladesh, apply your Bangladesh Visa now and explore the People's Republic of Bangladesh.
Indian citizens seeking Bangladesh Travel Visa can easily apply it through Visas of the World and get their visa applications processed with absolutely no hassle. The prospective applicants from India further need to submit their Bangladesh Visa application in person. Deepening upon the purpose of your visit like tour & travel, academic purpose, business meet; different types of Bangladesh Visas will be issued to you. At Visas of the World, our dedicated professionals are open to take you through the entire life cycle of visa processing. For any query in this regard, you can reach to us over phone or by drafting an email, and our associates will assist you in all possible ways.
Applying a Tourist Visa for Bangladesh is easier and faster through online. Indian citizens can apply it quite conveniently just by selecting the relevant visa type and making the payment. The Visa Fees are also quite affordable for Indians who are willing to apply for Bangladesh Visa. To know more about Bangladesh Visa Fees, relevant instructions, documentation and all, you can get in touch with our customer executives. Alternatively, Indian citizens can also visit the Bangladesh Visa Office or the Deputy High Commission for the People's Republic of Bangladesh or the Bangladesh High Commission in Delhi, Kolkata, Mumbai and Agartala. For any other information on Bangladesh Travel Visa, you can also submit your query on our website along with your contact number, email id and visa category.
At Visas of the World, we make it simple, affordable and faster. Our professionals are well acquainted with all the rules and regulations related to Bangladesh Travel Visa. We understand the impact of unwanted delays and visa rejection. Hence, we rigidly adhere to the instructions of High Commission assuring your visa gets timely processed with minimal chance of rejection. To accelerate the numbers of visa issuance, we do cater a Visa Rejection Salvation Service as well. The key purpose of this service is to bring in the specific inputs regarding a visa application and its legal aspects so that an applicant may get his/her Bangladesh Tourist Visa granted in a hassle-free manner.
Today, for an Indian citizen obtaining a Bangladesh Visa is not a matter of concern. With Visas of the World, it's quite effortless and faster.
To sneak a quick look over the cited post, you can refer the following clipping:
Note: Depending upon the Internet connectivity, browser issue or any other technical glitch the resolution and display of the clipping may differ.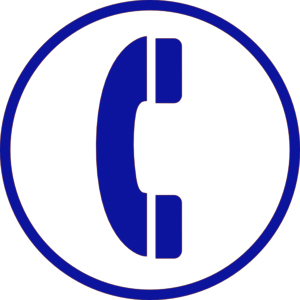 To apply please click here
Contact Us: +91 9643008707 / 9643304564 / 9643001762 / 9643200749
Email: info@visasoftheworld.in