Located on Europe's Iberian Peninsula, the territory of Spain is an alluring destination to travel around. The country has so much to offer that every time you travel there, the country leaves you mesmerized with its good life, vibrant festivals, luscious food, animated coastline, architectural brilliance and diverse landscapes.
Besides being a popular tourist hub in Schengen country, Spain evenly has good business exposures. So anyone planning a visit to Spain for business purpose needs to know the following:
In order to visit Spain for business purpose, you should first apply for a Business Visa. This is a short-term visa granted to the applicants on business grounds. Therefore, applicants need to provide adequate documents to justify their purpose of visit. Having said the business scope in the terrain of Spain, people also visit there for small business investment opportunities in the provision of automobile, renewable energy industry, public relations, marketing, translation, office sharing, restaurant and bar, property management and several other business spheres.  
Applicants seeking a Business Visa for Spain first need to read through all the visa specifications and apply for the same accordingly. The next step in this process includes form fill up and documentation. Some of the essential documents to be submitted while applying for a Spanish Business Visa are; a duly signed application form, valid passport, recent photographs, invitation letter, proof of accommodations, confirmed air tickets, photocopy of PAN card, proof of income source, financial statement, Income Tax Return etc. These documents need to be provided with predefined visa fees/charges.
On successful submission of Spain Visa documents, the same get validated for further approval by the Embassy. People who are applying Spanish Visa through any visa agency should be aware of the fact that the final decision of visa approval or visa rejection lies with the country Embassy, and no agency can give 100% assurance to get an application approved in no time. However, the visa service providers can merely assist you in hassle free documentation and effortless application processing.
While naming various global visa service providers across the country, Visas of the World is one such key player in the said provision. The organisation provides complete visa guidance and application solutions to the applicants. In order to render unmatched visa supports, the organisation employs a group of in-house professionals who are well-acquainted with the entire practice of visa processing.
Apart from business trip, Spain is a fabulous country for vacationers. However, to travel there for sightseeing, you need to apply for a Spain Tourist Visa. Like Business Visa, Tourist Visa is also a short-term visa issued for limited time period. Hence, visitors availing this type of visa need to leave the country before the expiry of its validity. To know more information on Spain Visa Application procedure and documentation, get in touch with the visa experts at the given contact details: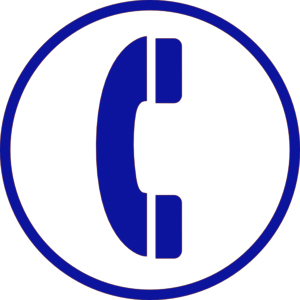 To apply please click here
Contact Us: +91 9643008707 / 9643304564 / 9643001762 / 9643200749
Email: info@visasoftheworld.in