When we converse about Germany, what takes us to a different level of imagination about this Western European territory is its picturesque landscape, mountain ranges, coastal areas and many other historic destinations. Despite being an abode to age old art, cultural practices and small towns, Germany is best known for World War II history. Situated in the core of Europe, the country today maintains its strong economic presence in the continent. The capital city of Germany is Berlin, which is known for its intoxicating nightlife and tempting landscape that leaves visitors with ample of choices. In addition, to make your list of excursion more convenient, here are few more cites that you must explore when in Germany; Leipzig, Rugen Island, Romantic Rhine, Cologne, Dresden, Lubeck, Heidelberg, Neuschwanstein and Munich.
People seeking a delightful time-off in any of the Schengen member states can look no further than German. Ranging from recreational activities to the finest museums and galleries, the country bags it all to entice global visitors. Being the founding member of the EU, the G8 and the G20, Germany is evenly a rich territory offering plenty of natural and economic resources.  Some of the prime natural resources of the country are salt, uranium, copper, potash, iron ore, nickel etc. In addition, the country also offers good exposures in the provision of accounting and finance. This is why; the terrain of German sees a good number of influxes from all over the sphere.
Indian citizens seeking a trip to German for sightseeing or employment need to apply for Schengen Visa, which is the entry key to this Western European country. Depending upon the type of visa you apply, the required documentation will differ from person-to-person. If you are planning a trip there for holiday, you need to apply for German Tourist Visa. Some of the essential documents that you need to provide for obtaining a German Tourist Visa are duly filled application form, a valid passport, recent photographs, confirmed air tickets, cover letter, financial statement etc.
Business and Work Visas on the other hand, need to be accompanied by some additional documents apart from the above cited papers. Some of these documents are invitation letter from the relevant authority of the visiting nation, proof of accommodations, pay slip/source of income, travel insurance, proof of civil status etc.
With growing footfalls of international tourists, several visa service providers have been set up across India. They help the prospective applicants in processing the visa application before sending it further to the Embassy for their final approval. The benefit of approaching such service provider is that their guidance and application support reduces the chances of getting an application rejected or delayed. The final decision always lies with the Embassy, and based upon the correctness of the given documents a visa is approved or rebuffed. A visa service provider also takes a crucial role in proper verification and documentation services. Therefore, applicants should always be watchful while providing their documents to avoid any unwanted perils in last hours.
On successful submission of visa application, applicants are communicated further via email/SMS about the updated status of their applications. Additionally, applicants can also check the same of their own from the company website by inserting their application number or any other required information.
To know more information on German Visa, applicants can get in touch with visa experts at the given details: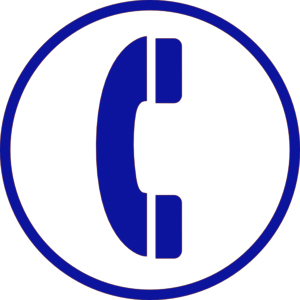 To apply please click here
Contact Us: +91 9643008707 / 9643304564 / 9643001762 / 9643200749
Email: info@visasoftheworld.in