Enclosed with the cultural and influential blend of India, Malay, China and Europe, the Southeast Asian country Malaysia is a popular tourist hub. With occupying parts of the Malay Peninsula and the island of Borneo, Malaysia gains attention of visitors from all over the sphere. Today, the country is evenly frequented for work purposes as well. Two distinct features of this Southeast Asian country are peninsula and Borneo offering a diverse range of dense woods, remote tribes, isles, national parks and granite peaks to explore.
If you are flying to Malaysia as tourist, make your travel plan in advance so that you can make most of it when reach there. To make your work effortless, we suggest you some of the amazing tourist attractions in Malaysia that as a tourist you should count on. Some of the popular and frequented sites in Malaysia include Perhentian Islands, Sepilok Rehabilitation Centre, Mulu Caves, Gunung Gading National Park, Manukan Island, Kek Lok Si Temple, Batu Caves, Semenggoh Nature Reserve, North Borneo Railway, Bukit Bintang (Kuala Lumpur), Kinabatangan River, Sipadan, Georgetown Inner City, Taman Negara and Petronas Twin Towers. Though, the list doesn't culminate here, but for a short vacation exploring these destinations will make you visit the country time and again.
So, visiting Malaysia if is in your next travel list, make sure you apply and obtain your visa before flying there. Usually two commonly applied visas for Malaysia includes Tourist Vis and Work Visa. In addition, Business Visa and Transit Visas are also applied by plenty of applicants. Depending on your purpose of visit and type of visa you apply, the documentation and application procedure will vary. However, some of the commonly required documents for any of these visa categories include a duly signed visa application form, a valid passport, recent photographs, confirmed air tickets, proof of accommodation, travel insurance, covering letter, financial supporting etc.
Being an adjacent territory, Malaysia sees a huge influx of travellers from India. Therefore, the number of application counts for Malaysian Visa is evenly on rise today. To facilitate the growing needs of tourists and travellers, plenty of visa service providers are set up across India. One such visa service and application support provider in this provision is Visas of the World (VOTW). The organisation employs a team of dedicated in-house support to render effective visa assistance to the visa applicants.
While applying for a Malaysian Visa through any travel agency, all the documents provided by the applicants are verified and sent for further approval from the respective Embassy/Consulate. Therefore, the final decision to approve or rebuff a visa application entirely depends on the respective Embassy/Consulate. To make sure your visa gets approved in time, provide authentic and genuine documents to the application centre. Falling short of this may result you into last moment hassle.
To know more information on Malaysia Visa, feel free to get in touch with the visa experts at the given contact details: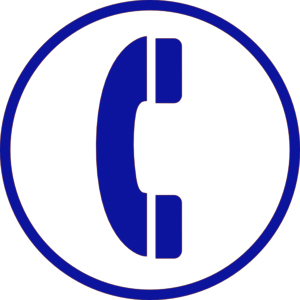 To apply please click here
Contact Us: +91 9643008707 / 9643304564 / 9643001762 / 9643200749
Email: info@visasoftheworld.in