Nestled in the Western Pacific and eastern edge of Asia, Philippines is an abode to more than 7,000 amazing isles. The capital city of this Southeast Asian nation is Manila, which is again an absolute paradise for the Globetrotters. Enclosed with ample of historic sites, natural wonders, pristine beaches and centuries-old Chinatown are some of the key attractions of the city. Well, the actual splendour of Philippines can only be felt once you get there in person and explore its exquisiteness from a close proximity. For vacationers, the national has no dearth of natural magnificence tempting them to visit Philippines time and again. So, if you visit there as tourist some of the breath-taking destinations to count on are Banaue Rice Terraces, Donsol, Chocolate Hills, Tubbataha Reef, San Agustin Church, Boracay, Mayon Volcano, Malapascua Island, Puerto Galera and Puerto Princesa Underground River.
Being a neighbouring territory, Philippines witness a huge influx of Indian travellers throughout the calendar. The country is evenly an eminent place to travel around for business and work purposes. If you are planning a short time-off to Philippines anytime soon, here's what you need to know as tourist:
For tourists, the easier way to access the terrain of Philippines is by applying for a Tourist Visa. This is a kind of short-stay visa purposefully granted to the tourists for limited time frame. While applying for a Tourist Visa for Philippines, applicants need to fill-up a visa application form followed by various documents and visa fees. Some of the essential documents that are often asked from an applicant at the time submitting the Philippines Tourist Visa are; duly signed application form, valid passport, recent passport size photographs, confirmed air tickets, travel insurance, proof of accommodations, covering letter mentioning the purpose of visit, financial means etc.
On availing a Philippines Tourist Visa, visitors are allowed to stay in the country for limited time, and during that time they can involve into any kind of sightseeing activities. However, a Tourist Visa holder is never allowed to involve into any kind of trade practices as source of income during their visit. They should exit the nation before the expiry of the visa validity. These days, several visa agencies are there who can play a pivotal role in planning your entire trip to Philippines. Ranging from ticketing, visa processing and holiday package, they come with all kind of visa supports.
Applicants applying for the same through any visa agencies should be observant about their data privacy and processing charges. The reason being, with mushrooming numbers of travel agencies, it is essential for an applicant to get adequate information about the service provider. Please be informed that the approval or rejection of a visa application entirely depends on the Embassy/Consulate. Hence, no visa company or third parties can assure you for 100 % visa approval.
To make your voyage more exhilarating and impactful, start packing the things that you need to carry while flying to Philippines. Garnering a Philippines Tourist Visa is not a fuss. So apply your visa today and have a magnificent retreat in this stunning Asian territory. To know more information on the documentation prerequisites for Philippines Visa feel free to get in touch with the visa experts at the given contact details: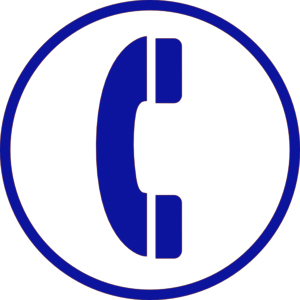 To apply please click here
Contact Us: +91 9643008707 / 9643304564 / 9643001762 / 9643200749
Email: info@visasoftheworld.in