Voyaging to an island territory is always electrifying. Known for its archipelago, Malta is an island country, which is nestled between North African coast and Sicily. The country is enclosed with three breathtaking islands namely; Comino, Gozo and Malta. The stretch of water having these islands boasts an ancient history of the terrain portraying the remnants of exotic buildings. The official language of this island nation is English and Maltese, which reflects a blend of Italian and Arabic language. The capital city of Malta is Valletta, which is delimited the cobalt waters of the Mediterranean Sea. Valletta is an eminent site to explore the isle of Malta. With the presence of comfy hotels, enchanting sites, eateries and efficient transportation system, the country leaves its visitors absolutely amazed!
If you happen to visit the isle nation during sweltering summer, Malta's palm-tree fringed environs and old fishing villages will make you visit the place time and again. So, anyone planning for a time-off in Malta here's what they should keep a tab on:
Being one of the nature blessed island nations, Malta sees a huge influx of Globetrotters across the calendar. Therefore, like any other overseas countries, entering to the periphery of Malta also requires a visitor to obtain valid entry permit i.e. a visa for Malta. If you are travelling there for sightseeing purpose, the suitable visa to validate your access is Malta Tourist Visa. To obtain a Tourist Visa for Malta, applicants first need to fill up an application form and then they need to sign the form properly. Once done with filling up the visa form, applicants are asked to provide some essential documents for further visa processing activities. These documents include; a valid passport, recent passport size photographs, confirmed air tickets, proof of accommodations, travel insurance, financial means, covering letter mentioning the purpose of visit etc.
The submission of all the said documents completes once you pay the final visa fees. Thereafter, all the documents are forwarded to the Embassy/Consulate requesting for their final approval. Malta being a Schengen territory incurs a rigid visa application procedure. Hence, applicants have to be quite observant while applying for Malta Tourist Visa. If you are applying the visa through any outsourced agencies, make sure you provide them all authentic information and documents to make to process effortless. However, it is to be imparted that a visa service provider can only help an applicant in processing his/her visa application, but the final decision to approve or rebuff an application entirely depends on the Embassy/Consulate. Once your visa gets processed, you will get a notification regarding the updated status of your application through SMS or email.
If you have already applied for your Malta Visa and your visa application is about to get approved, then it's time now to count on some of the worth exploring sites in the island nation including Valletta, The Idyllic Island of Gozo, The Medieval Hilltop Town of Mdina, Historical Attractions in Rabat, Hal Saflieni Hypogeum, Prehistoric Tarxien Temples, Island of Comino, The Blue Grotto, Dingli Cliffs and Golden Bay Beach.
To know more information on the application procedure of Malta Tourist Visa, feel free to get in touch with the visa experts at the given contact details: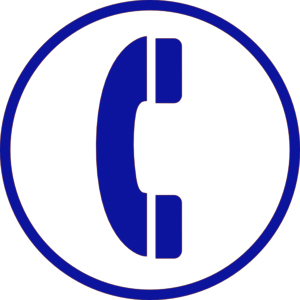 To apply please click here
Contact Us: +91 9643008707 / 9643304564 / 9643001762 / 9643200749
Email: info@visasoftheworld.in