Nestled on the Baltic Sea, Latvia is delimited by Estonia to north, Russia to east, Lithuania to south and Belarus to the southeast, also the country shares its nautical border with Sweden to its west. The terrain of Latvia is known for its breath-taking countryside and a blend of exotic churches, architectural brilliance, enticing seashores and dense woods. The capital city of Latvia is Riga, which is popular for boasting various enchanting museums, local crafts, good food and music. In short, Latvia has no dearth of attractions for tourists.  So when in Latvia, make sure you don't miss some of the spectacular sites in the country including Liepaja, Gauja National Park, Jurmala, Cape Kolka, Cesis, Ventspils, Rundale Palace and Riga.
If you are planning a voyage to Latvia anytime soon, here's what you need to know:
For short-stay visit to Latvia, you need to first apply for the Latvia Tourist Visa. To apply for a relevant visa, you need to fill up the Visa Application Form and submit it to an authorised visa service provider along with the required documents and visa fees. Now the question is what documents do you exactly need to provide?
Every country has separate entry perquisites, so does Latvia. To obtain a Tourist Visa for Latvia, some of the essential documents include visa form, a valid passport, recent passport size photographs, travel insurance, covering letter mentioning the purpose of visit, proof of accommodation, confirmed air tickets, financial supporting etc. On successful submission of the required documents these are further sent to the Embassy for their final approval. Based upon the correctness of the provided documents and visa formalities, the Embassy will grant or reject an application for Latvia Visa. Therefore, it is to be apprised that approval or rejection of a Visa Application Form is no way depends of the visa service providers. They merely carryout the act documentation guidance and applications processing for the applicants.
Being one of the Schengen member states, Latvia is gaining its recognition gradually. Plenty of tourists from all over the sphere including India do visit this country quite often today. The natural magnificence of Latvia gives a valid reason to many Globetrotters to step around the country. Therefore, all the prospective applicants from India planning a trip to Latvia can apply for Latvia Tourist Visa through Visas of the World (VOTW), which is a leading service provider in the provisions of world visa.
To know more information on Latvia visa and its documentation requirements, feel free to get in touch with the visa experts at the given contact details: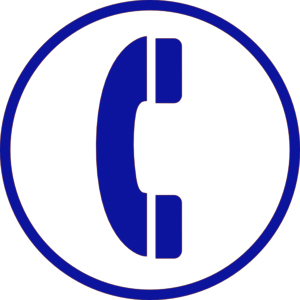 To apply please click here
Contact Us: +91 9643008707 / 9643304564 / 9643001762 / 9643200749
Email: info@visasoftheworld.in