Popular for its natural abundance and exotic castles, Slovakia is a central European country, which is delimited by Poland, Ukraine, Austria and Hungary to its north, east, west and south respectively.  Perched on a hill atop the Danube River, the capital city of Slovakia is Bratislava, which is frequented by plenty of tourist from all over the globe. Besides boasting an affluence of scenic splendour, the country is an abode to a diverse range of Roman artefacts from the 20th century. In addition, a blend of castle houses, age old crafts and national museum adds more value to the list of tourist attractions in Slovakia.
To be little more explicit about the terrain, people here speak Slovak language and majority inhabitants in Slovakia are Roman Catholics. If you plunge into the past, the folk tradition has been quite eminent in the country since long. The cultural essence in Slovakia can be seen reflecting strongly in the music, literature, architecture and dance forms of the country. To pay a visit in Slovakia, applicants need to apply for a Schengen Visa followed by submission of Visa Application Form. Anyone planning a trip to this central European country need to keep a tab on the following checklists:
Tourist Visa
A Tourist Visa for Slovakia is a kind of short-term visa issued to an applicant for sightseeing purpose. Since this is a short-stay visa, applicants need to exit the territory of Slovakia before the expiry of the validity of the Slovakia Visa. To garner a Tourist Visa for Slovakia from India, applicants need to fill up the application form and sign it. Thereafter, the applicant needs to provide all essential documents as per the Embassy guidelines. The key documents prerequisites for this visa category includes a valid passport, recent photographs (passport size), duly signed form, confirmed air tickets, bank statement etc.
Business Visa
This type of visa is granted to the applicants seeking a trip to Slovakia for business/work. Like Tourist Visa, the Business Visa for Slovakia also comes with limited validity. While applying for a Business Visa, applicants need to provide several documents like a covering letter mentioning the purpose of visit, medical insurance, supporting of travel expenditures, last 6 months bank statements, original letter of invitation from relevant authority of the visiting nation, Income Tax Return for last 3 years, proof of accommodation etc.
Prospective applicants seeking a visa for Slovakia should be very watchful while reading the visa specifications set by the Embassy. Be it a Business Visa or Tourist Visa, the same can be applied through an authorised visa service provider. A visa service provider takes an important role in documentation and processing guidance before the documents are sent to the Embassy. However, it is to be advised that no visa company can guarantee an applicant about 100 % visa approval. The reason being; the final decision of approving or rejecting a visa form completely depends on the Embassy. Therefore, applicants should always provide correct information and genuine documents to avoid any last minute hassle.
To know more on Slovakia Visa and its documentation processing, feel free to reach out to the visa experts at the given contact details: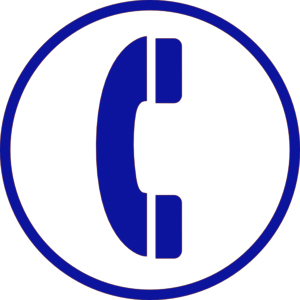 To apply please  click here
Contact Us:  +91 9643008707/9643304564/9643001762/9643200749 
Email:  info@visasoftheworld.in