Enclosed with imperial architecture, mountain villages, Alpine terrain and overwhelming countryside, Austria is a German-speaking nation in Central Europe. The country is eminent for its cultural practices and natural grandeur. Besides, Austria is quite popular amongst all adventure junkies especially for hikers and skiers. Adding up, Austria is also an abode to musical heritage ranging from the Strauss waltzes to the classical creations from composer Mozart. In addition, some other notable attractions of the country include places like Bad Gastein, Worthersee, Graz, St Anton am Arlberg, Wachau, Zell am See, Innsbruck, Salzkammergut, Salzburg and Vienna. To know more about the country, one should get there in person. If the breathtaking portrayal of Austria matches your voyage preferences, here's what you need to before flying there:
Being one of the naturally blessed Central European countries, Austria sees a good influx of visitors from all over the sphere. From vacationers to adventure buffs, travellers find this country idyllic in all aspects. But are you aware of the basic entry prerequisites to this country?
Like any other country, to visit the territory of Austria you need to apply for a relevant visa. The visa can be a Tourist Visa, Work Visa or Business Visa. Based upon your purpose of visit, the visa application can be filled up and submitted. A Tourist Visa for Austria is basically issued to the applicants seeking a trip to the country for sightseeing or holiday purpose. The required documents for this kind of visa includes visa application form, a valid passport, confirmed air tickets, recent passport size photographs, financial statement etc. A Business or Work Visa on the other hand is applied for entering to the country for work or business purposes. To garner such kind of visas, applicants are asked to provide various documents apart from the above cited documents. Some of these imperative documents required for this type of visa application include an invitation letter from the visiting nation mentioning the purpose of visit, travel insurance, proof of accommodations, proof of income, duly signed application form, proof of airline reservation etc.
Upon successful submission of the visa form along with required documents and visa fees, the same is sent to the relevant Embassy for final approval. The propensity of getting a visa application form approved or rejected depends entirely on the genuineness of the given documents and adherence to the embassy regulations. Hence, applicants are advised to be quite observant while reading through all visa related information and documents submission.
These days, there are plenty of visa service providers available in India. Applicants applying for Austria Visa through any such service providers should be imparted that they can only assist you in application procedure and documentation guidance. The reason being, final decision always lies with the Embassy. But the purpose of applying through visa agencies is that their guidance helps an applicant in such a way that the chances of getting his/her visa application rejected or delayed is mitigated to a great extent. Therefore, people who are planning their next international trip to Austria need not to worry. Just apply for the same, abide by the visa specifications and fly.
To know more information on Austria Visa, feel free to get in touch with the visa experts on the given contact details: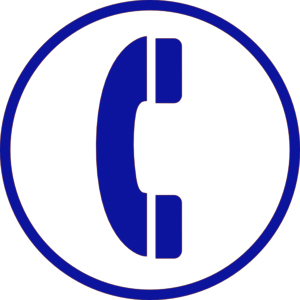 To apply please click here
Contact Us: +91 9643008707 / 9643304564 / 9643001762 / 9643200749
Email: info@visasoftheworld.in