Budapest, one of the frequented capital cities in Central Europe attracts plenty of tourists from all over the sphere. Not only this; the capital city of Hungary is also titled as he "Paris of the East" by many people. Bisected by the River Danube, Budapest is laid out with a diverse range of architectural excellences, UNESCO World Heritage Sites and enticing churches. In addition, the city has several other attractions to offer including Buda Castle, Hungarian National Gallery, Parliament Building, opera houses, Castle Hill, and Crown Jewels, St. Stephen's Basilica, Fisherman's Bastion, The Danube Promenade, Matthias Church, The Museum of Fine Arts, Heroes' Square and the Millennium Monument and much more.
Having depicted the sightseeing prospect of the city, every year plenty of tourists apply for Hungary Visa. And we talk about the Globetrotters; Indians are not that far from that influx list of international visitors who enjoy travelling to Hungary time and again. Prospect Indian applicants seeking a vacation to this landlocked country should apply for Hungary Tourist Visa. In order to apply a Tourist Visa for Hungary, applicants first need to fill up the Visa application Form and sign it properly. After that, applicants are asked to provide the essential documents as per the Embassy guidelines. Having submitted all the required documents, applicants need to pay the predefined visa fees.
To visit Budapest as tourist, make sure you read through all the visa prerequisites. Practicing this will help you to follow all the visa regulations. Falling short of the Embassy guidelines may result into direct rejection or delay in visa processing. Some of the commonly asked documents at the time of Hungary Tourist Visa application include a visa application form (duly signed and filled), valid passport, recent photographs, cover letter mentioning the purpose of visits, proof of accommodation, confirmed air tickets, financial statement, pay slip etc.
Upon successful submission of all the required documents, the same gets verified by the relevant experts and forwarded further to the Embassy for its final approval. It is to be informed that applicants who have applied for a Hungary Visa through visa outsourced agencies, their visa approval or rejection entirely depends on the decision of the Embassy. No service provider can ensure you 100% visa approval. Therefore, while applying for Budapest Tourist Visas, make sure all the documents given by you are complete and authentic.
Indian citizens looking for Budapest Tourist Visas at affordable fees can reach out to Visas of the World (VOTW). This is a visa support organisation that facilitates the visa applicants by delivering documents guidance and applications support with no hassle. At VOTW, all the applications are taken care of by in-house professionals who carry out the documentation prerequisites with ease. Apart from Tourist Visas, applicants can also apply here for Business and Transit Visas in Hungary. So what are you waiting for? Plan your trip, apply for the visa and fly to the most enchanting Central European cities.
To know more on Budapest Tourist Visas, feel free to get in touch with the visa experts at the given contact details: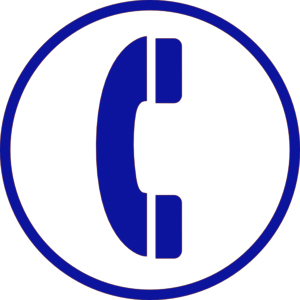 To apply please click here
Contact Us: +91 9643008707 / 9643304564 / 9643001762 / 9643200749
Email: info@visasoftheworld.in