Nestled in the breathtaking natural abundance of Central Europe, Switzerland is a dream destination for tourists, nature buffs, film makers and honeymooners. The beautiful landscape of Switzerland is an abode to many peaks, lakes, hamlets and ancient castles. So whether you are just roving around the city or exploring the leading sites, the destination has no dearth of attractions to mesmerise your presence! Despite being a small country, the tourism part of Switzerland is immense. Amongst plenty of other attractions, glaciers and towering Alps are the top Swiss destinations to visit by.
Delimited by ample of peaks, Switzerland boasts around 200 peaks that are more 3000m higher. Besides, some of the leading tourist destinations in Switzerland include Matterhorn, Chateau de Chillon, The Jungfrau Region, Swiss National Park, Lake Geneva, Lugano, Bern, Lucerne, The Rhine Falls and Zuric. Well, the purpose of visiting Switzerland doesn't culminate here. The top Swiss foods is a must try when you step into any of eateries there.
To make this delineation more pragmatic, you need to plan your Swiss trip and apply for a Swiss Tourist Visa. Let's catch you a glimpse of Tourist Visa prerequisites for Switzerland:
Different country has different entry prerequisites, so does Switzerland. Being a Schengen member states, entering to the territory of Switzerland requires you an authentic documentation and visa processing. To apply for a Switzerland Tourist Visa, first you need to read all the visa related information vigilantly and then fill up the visa application form with your signature. Next step is followed by document submission and verification. All the essential documents submitted by you are further sent to the relevant Embassy/Consulate for their approval.
While applying for a Tourist Visa, you will be required to provide several documents as per the Embassy specifications. Some of the commonly required documents in this regard include; duly filled application form, recent passport size photographs, a valid passport, covering letter mentioning the purpose of visit, financial statement, proof of accommodation, travel insurance, confirmed air tickets etc. For honeymooners, the original Marriage Certificate issued by the Registrar of Marriages of the concerned State and duly legalized by the competent State Home Ministry and Ministry of External Affairs (MEA) will be required.
If you are applying for the same through any visa agency or visa service provider, they will provide you the visa assistance and application support. However, the final decision to grant or reject a visa always stands with the Embassy. Therefore, make sure to abide by all the visa guidelines so that the chances of getting your application delayed or rejected are mitigated. Once your visa application is processed, you get to know the update by SMS/emails. Additionally, online application tracking option is also available these days on the website.
Apart from tourist attractions, Switzerland is evenly frequented by many visitors who travel here for work and business purposes. Thus, it can be said that the beautiful territory of this Central European Country is an absolute paradise for the Globetrotters. If you are yet to explore the natural abundance of Switzerland, apply for Switzerland Visa. To know more information on Swiss Visa, get in touch with the Visa experts at the given contact details: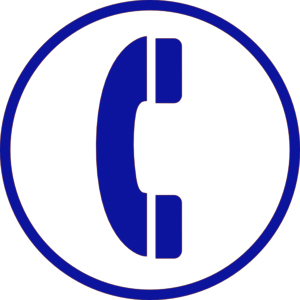 To apply please click here
Contact Us: +91 9643008707 / 9643304564 / 9643001762 / 9643200749
Email: info@visasoftheworld.in