Known for its tropical coastlines, enchanting blue lagoons, ancient relics and Buddhist temples, Thailand has no dearth of attractions for tourists. This Southeast Asian country is laid out with refreshing nature, affluent royal palaces and ample of traditional farming villages to rove around. The capital city of Thailand is Bangkok, which is another stunning destination to behold for intoxicating nightlife. Some of the leading tourist destinations that one should explore when in Thailand are; Bangkok, Chiang Rai, Pai, Phanom Rung, Railay, Khao Sok National Park, Ayuthaya, Kanchanaburi, Chiang Mai and animated Islands.
Thailand sees good number of influx from India and other neighbouring countries throughout the calendar. Therefore, Indian citizens planning a short time-off to this beautiful territory need to read through the essential information before flying there.
Like any other foreign territory, visiting Thailand also include various entry prerequisites. Applicants seeking a trip to Thailand from India can obtain a Thai Visa either on arrival in Thailand Airport or through Thai Embassy/Consulate in India. While applying for a Thailand Tourist Visa, make sure you fill up the visa application form correctly and submit the essential documents as stated by the Consulate/Embassy. Some of the essential documents in this list include duly signed visa form, recent photographs (passport size), travel itinerary, confirmed reservation of transport and hotels etc. In addition, applicants also need to submit a passport with at least six month validity from the date of expiry and minimum one blank page left for visa stamp.
On successful validation of all the required documents, the same is sent to the Embassy/Consulate for their further approval. Besides, applicants are also required to show certain amount in their bank accounts during their stay in Thailand. The reason being; practising this further affirms the Embassy/Consulate that the applicant is capable to manage his/her spending in the country; and in any which case, he/she won't get financially reliant on Thailand Government.
A Tourist Visa for Thailand is a kind of short-stay visa, which permits an applicant to enter the terrain of Thailand and stay there for limited time. Therefore, visitors need to leave the country before the expiry of the validity of their visas. Prospective applicants of Thai Visa should be aware of the fact that approval or rejection of a visa depends on the Embassy/Consulate; and no visa agency or service providers hold any right to give you 100% assurance on granting your visa.
Being a popular tourist hub in Asia, Thailand is frequented by several visitors from all across the sphere. And considering the mounting footfalls of travellers and application counts, several visa service providers have also set up across the country. To name a service provider in this list includes Visas of the World (VOTW), which provide entire application support and visa assistance. Not only this; to sustain its impeccable visa services, the organisation employs a team of dedicated professionals who take care of the entire application processing and support. If you have not dedicated yet how to apply for Thai Visa, count on the VOTW.
To know more information on Thailand Tourist Visa, feel free to get in touch with our visa experts at the following contact details: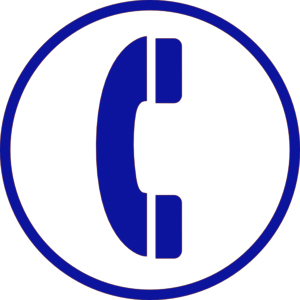 To apply please click here
Contact Us: +91 9643008707 / 9643304564 / 9643001762 / 9643200749
Email: info@visasoftheworld.in