Roving around the world is always an exciting consideration that every traveller wishes to carry out. Countries like Canada, Dubai, Malaysia, Singapore, USA and the UK are frequented by plenty of tourists these days from all over the sphere. Different individuals have different travel plan and purposes of visit. Starting from a corporate visit to academic trip, divergent procedures are followed before entering to a particular foreign country. But, have you ever thought of the significance of those procedures that are brought into exercise before your global expedition? What is the entry key that makes your world trip a grand success?
Visa, this is the most essential key that you need to obtain before accessing the territory of a particular country. Visa is basically an authorisation by the embassy/government of the visiting country that allows a prospective applicant to access their country, remain there for a stipulated time or leave the country after a predefined time. In short, visa is an authorised sticker, which is endorsed on applicant's passport or on his/her travel documents.
For Indian citizens who are planning to apply for World Visa from India, Visas of the World put an effort to assist such independent travellers by completing their documentation and processing their visas without squandering their valuable time and money. With Visas of the World, availing a World Tourist Visa and visiting your desired destinations is quite simpler and easier now. Considering the requirements of World Visa and its faster processing, our endeavour is to cater you all updated information on complete visa related services including the visa categories, visa application procedure, visa fees, processing time and much more. All such services are provided here under the administration of our dedicated professionals who are well-versed with the complete visa processing across various Embassies, Chanceries and High Commission in India and abroad.
Today, time and money are two most imperative facets in all business spheres. Considering these pivotal aspects, Visas of the World brought an Electronic Visa or e-Visa option for you, which helps you to apply online application for World Tourist Visa and submit the same in a hassle-free manner. Inclusion of e-Visa service made it more convenient for a prospective applicant to apply for World Visa from various cities in India like Delhi, Mumbai, Bangalore, Hyderabad, Ahmadabad, Chennai, Kolkata, Surat, Pune, Jaipur, Lucknow, Kanpur and Nagpur.
At Visas of the World, every applicant gets a personalised service. Our professionals are committed to render every Indian citizen a quality service in the attainment of World Visa. Here, we do follow a rigid guideline set by the embassies. Practising this not only mitigate the propensity of getting your visa rejected, but also minimises the chances of any unwanted processing delays. It's been over decades now Visas of the World is associated with travel and tourism industry. Over the periods of time, we have accomplished several milestones in the field of consular services. Our experts have been very successful in handling the mounting applications of World Tourist Visa. Today, Visas of the World took the standard of World Visa to a new feat by leaving its initial goals well behind its present success.
With Visas of the World, obtaining a World Visa and flying to your desired destination is absolutely effortless and affordable.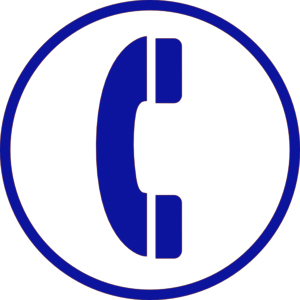 To apply please click here
Contact Us: +91 9643008707 / 9643304564 / 9643001762 / 9643200749
Email: info@visasoftheworld.in