Visa on Arrival is considered to be an effortless way of obtaining a valid Visa. There are several countries that allow a valid Visa to the citizens of certain countries after arriving at the airport. Vietnam is one such country that allows a visitor to get a Visa on arrival at the airport or at the border of Vietnam. However, to avail the same, a prospective applicant or visitor should be entitled for Visa on arrival. The Vietnam Visa on entrance is pertinent to various Visa categories including Travel Visa and Business Visa. Based upon the country of a visitor, she/he may be asked further to provide various proofs such as purpose of visit, confirmed return ticket, proof of accommodation, valid passport with blank pages on it etc. On successful verification of these supporting at the airport of visiting country, a visitor is permitted to enter the terrain of Vietnam.  
If you have a business trip in Vietnam or a vacation is planned in the Southeast Asian country, there is nothing to worry about getting a Vietnam Visa on Arrival. The same can be processed online now at very affordable fees. In most cases, a Vietnam Visa on Arrival goes through the following hassle-free phases:
Filling-up the Application form: The first phase to get a Vietnam Visa on arrival is filling-up the application form. Make sure all the required information is provided correctly.
Making the payment: Having done with the successful Form fill-up and submission, applicants need to make the payment. Applicants can make the payment by using their debit/credit cards.
Obtaining the Visa approval letter: Once the service charge is paid, an official approval letter of Vietnam Visa is emailed to the registered email address of the applicant. This letter of approval plays a crucial role in getting the Visa on arrival. The Vietnam Visa Approval Letter is issued by the Vietnam Immigration Department. Applicants need to take a print of this letter.
Getting your Visa stamped: On arrival at the Vietnam International Airport, visitors need to show the copy of approval letter accompanied by some other predefined documents and photographs. Once the submitted documents are verified, the Visa is stamped at the Immigration Office at the airport, and the applicant is granted to access the territory of Vietnam.
Considering the Visa on Arrival facilities at many countries, several service providers have come across in delivering such effortless Visa processing services. The Visas of the World (VOTW) is one such global Visa service provider from where, applicants can get their Visas processed at affordable process without a hassle. Some of the key advantages of availing such services to obtain a Visa on arrival are:
Practise of pre-performed activities save time of the Visa applicant

Visa on Arrival obviates the extensive procedure at the Visa Application centres

Required documentation is not that complicated in contrast

Quick online Form submission and acceptance of approval letter

Cost-effective
To know more about Vietnam Visa or Visa for any other countries, feel free to get in touch with relevant Visa specialists at the given contact details: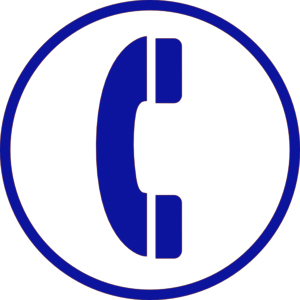 To apply please click here
Contact Us: +91 9643008707 / 9643304564 / 9643001762 / 9643200749
Email: info@visasoftheworld.in