Sri Lanka, a well-known island nation is a home to diverse range of cultures, races and languages. Nestled in a very close proximity to India, this beautiful isle was formerly known as Ceylon.  Today, plenty of visitors frequent there to witness its picturesque landscape range from arid lands, sandy seashore, Buddhist relics to dense woods. However, gathering up all the required information before obtaining a SriLankan Visa was never that easy earlier. Today, any prospective applicants already having a valid passport are half way there. Subsequently, some official prerequisites are carried out as per the stated guidelines of the embassy/consulate.
Despite being a popular destination to many vacationers, Sri Lanka is evenly visited for business and work purposes. Hence, applicants seeking a Business and Work Permit Visa can apply now at Visas of the World (VOTW). The entire visa processing is done here in a hassle-free manner at very affordable fees. If you are in quest of any of these visa types, here's what you need to know:
Business Visa: This is a kind of short-stay visa, which allows a traveller to visit the territory of Sri Lanka for business purposes. A Business Visa is granted to an applicant with limited validity and the visa holder is not allowed to reside there permanently. If you plan to visit Sri Lanka for any business related work, you need to apply for such visa at the consulate or High Commission. No visa on arrival can be availed by the business visitors in Sri Lanka. Following are the key prerequisites that one has to submit along with the Visa Application Form:
Valid passport with 6 months validity (copy of first and last page)

Recent passport size photographs with white background

A cover letter from the organization

Copy of the invitation letter from the visiting country

Financial statements

Confirmed return ticket
Work Permit and Dependent Visa: As the name suggests, such types of visas are predominant for work purpose, which allows an applicant to work there under the employment contract from received the employer of the visiting country. Some of the essential documents that one has to provide while applying for a Work Permit Visa are:
Visa Application Form, which is duly signed and filled-up

A valid passport with minimum 6 months validity

Recent passport size photographs as per the photo specification

Immigration Approval From

Contract of appointment from the employer

Covering letter from the company

Confirmed air ticket
Note: The visa requirements for both the visas are not confined to the listed documents. An applicant may also be asked further to provide various additional documents.
Apart from the above cited visa types, Indian citizens seeking a Tourist/Travel Visa for Sri Lanka can also apply at VOTW with ease. Applicants can make the payment of visa fees either by Credit card or by the Debit card. The in-house visa specialists at the VOTW take care of the entire visa processing activities in a hassle-free manner. Besides, applicants seeking a fresh passport or any kind of document attestation services can also apply here at VOTW. All the data and information shared here by the applicants are 100% safe and secured. To know more about the visa application procedure, fees, eligibility criteria and other entry requirements, pay a visit to www.visasoftheworld.in or get in touch with the visa experts at the following contact details: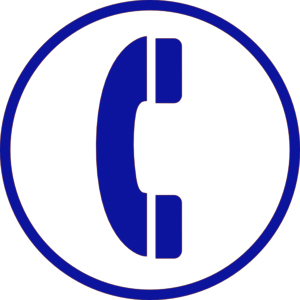 To apply please click here
Contact Us: +91 9643008707 / 9643304564 / 9643001762 / 9643200749
Email: info@visasoftheworld.in