Different country has different Visa regulations, and the requirement of one's credentials may vary based on the type of Visa you apply. If you are planning to visit one of the major Schengen countries Austria, here's what you need to know about an Austrian Visa.
Situated in central Europe, Austria is a German speaking territory where you get to explore a blend of eye-catching baroque architectures, Alpine topography and mountain villages. The terrain of Austria is bounded by Germany and Czech Republic. Today, plenty of travellers visit the destination from all around the globe for sightseeing, work and business purposes. Indian citizens seeking an Austrian Visa need to know their purpose of visit first. Anyone planning to travel there as a tourist may be required to submit the relevant documents like passport, confirmed air ticket, passport size photographs, proof of accommodations etc. Similarly, if you want to apply for a Business Visa, you may be asked to submit the documents like proof of adequate funds, proof of nature of business, passport copy, recent photograph as per photo specification, proof of tax return etc.
Once you get to know your purpose of visit to Austria, you should arrange all the required documents along with your Visa Application Form. Now, you need to know the right source where you can approach to get your Austrian Visa Application processed. Today, there is a dearth of Visa providers and companies across India from where you may get your Visa processed. One such leading service provider in this field is Visas of the World (VOTW).
Here, the entire Visa Application is initiated under the professional expertise that takes care of the application processing in a hassle-free manner and at an affordable fees. At VOTW, you can place your queries and apply online by providing your basic information like your name, Visa category, contact number and Email ID. Once all your documents are verified as per the stated norms of embassy/consulate, you need to make the final payment. Applicants can make the Visa Application fees and other charges either in cash or online by using their Debit/Credit Card or through Net banking. Thereafter, the Visa Application is forwarded to the designated authority for further approval.
After applying to an Austrian Visa, applicants are updated with their Visa Application status over phone/email/SMS.
At VOTW, the entire Visa Application procedure is performed with priority. Doing this helps in reducing the chances of getting one's Visa Application rejected or delayed.  Further, it is to be also noted that the final Visa approval or rejection authority lies with the designated embassy/consulate. If you are still left with any more queries regarding Austrian Visa and its application procedure from India, feel free to get in touch with the Visa specialist at the given contact details: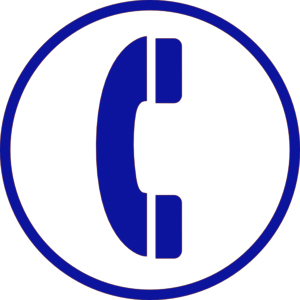 To apply please click here
Contact Us: +91 9643008707 / 9643304564 / 9643001762 / 9643200749
Email: info@visasoftheworld.in