Entering into German periphery has always been quite challenging but the former changed when The Schengen Agreement was enacted in 1985. The key objective of this agreement was to abolish the border control between all EU member states including Austria, Luxembourg, Greece, Sweden, Norway and all other member states. When this agreement was  brought to practice, all the EU member states were granted free access to the Schengen countries. On the other hand, a Non-Schengen Country member is also allowed to enter any of the above listed Schengen countries including Germany. To do so, you just need to obtain a valid Schengen Visa. If touring German is on your next travel plan, here's what you need to know:
A Schengen Visa will entitle you to access the German territory for a maximum period of 90 days. During that period, you are not allowed to involve yourself into any kind of employment activities in the country. Any applicant should be clear beforehand about scheduling a trip to Germany. Depending on the purpose of visit, one may apply for a particular German Visa accordingly. There are various categories of German Visas that an applicant can apply to. Some of the commonly applied visas for visiting Germany are Tourist Visa, Study Visa, Transit Visa, Medical Visa and Business Visa.
While applying for a German visa from India, you need to submit all the credentials following the predefined guidelines. Depending on the type of visa you have applied for, the submission of required documents will differ. However, some of the checklists that you should always count on before applying for a German Visa are:
A valid passport with at least two empty pages

Dully filled and signed Visa Application Form

Recent passport size photographs (as per guidelines)

A cover letter mentioning the itinerary

For minors/unaccompanied visitors, NOC from both parents

Travel health insurance

For students/employees, NOC is required to be provided from the institute/company respectively

All documents related to flight/train/bus reservation

Proof of accommodation during your stay in Germany

For employee/self-employed individuals, financial documents like payslip, bank statement, Income Tax Return/ Form 17 etc. are required to be catered

Personal documents like birth certificate, marriage certificate, police clearance etc. may also be required to submit
On successful submission of all the required documents and making the final payment, your German Visa Application gets processed for further approval. You need to be quite careful while submitting all your documents for getting a Schengen Visa because it is a tedious task. In order to cater you the finest visa processing services, Visas of the World (VOTW) may be the one stop solution for you.
Here, you get to avail complete assistance in the entire processing of your German Visa at reasonable fees. A group of dedicated visa specialists are involved here in catering you a hassle-free visa processing service. Indian applicants can now easily apply online for a German Visa by selecting the relevant visa type, filling up the Application Form and by making the final payment. For any further assistance or information in this regard, prospective visa applicants may contact at the given contact details: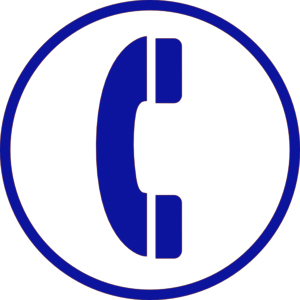 To apply please click here
Contact Us: +91 9643008707 / 9643304564 / 9643001762 / 9643200749
Email: info@visasoftheworld.in