The multi-ethnic and culturally diverse Malaysia is a popular Southeast Asian country, which is visited by plenty of visitors all round the year. Being a part of the extensive group of islands stretched from Indonesia to the Philippines, Malaysia became a commercial doorway between India and China. Today, azure beaches, luxurious shopping malls and plenty of awe-inspiring sites, pull visitors here from different countries and continents. If you are also planning your trip to this Southeast Asian country, you can apply for Malaysia Tourist Visa with ease.
There are various types of visas that can be applied by an applicant based upon his/her purpose of visit. Many such countries are there from where applicants do not require a visa to stay in Malaysia up to a specific time period. Hence, before flying to this popular Southeast Asian country, make sure you fall in the group of a particular visa category. The regulations and application procedures may vary from country-to-country.
A prospective applicant from India seeking a Tourist Visa to Malaysia can get it issued through one of the world's leading visa service provider i.e. Visas of the World. Here, applicants can easily apply online for Malaysian Tourist Visa and get it processed. This type of visa (Tourist Visa) entitles an applicant to access the territory of Malaysia for travel purpose up to a specific time. To avail Malaysia Tourist Visa from India, an applicant needs to provide his/her passport along with 2 recent passport size coloured photographs, a covering letter mentioning the purpose of visit, bank account statement and confirmed return ticket. To avail Malaysia Visa for an Indian working candidate, one must submit a No Objection Certificate (NOC) from the employer.  
At Visas of the World, we aim to cater our customers a hassle-free service. With the execution of Malaysia e-Visa, one can easily apply online and submit the application form effortlessly. Electronic visa to Malaysia not only makes the uploading of any document faster, but easier as well.
It is recorded that every year thousands of Indian citizens Apply Malaysia Tourist Visas. It clearly signifies the growing magnetism that the country has towards its visitors. On that note, our visa specialists take care of every single document with professional touch and forward the same for further approval. We do comprehend the requirements of our customers. Hence, processing the Malaysia Visa for Indian in short span of time has always been our endeavour. One more plus to this visa processing service is that Malaysia e-Visa for Indian can be applied simply by paying an affordable charges or fees.
Applicants looking for Malaysia Tourist visa can pay a visit to our website and download the visa application form. Application procedure for Malaysia visa is also quite simple. You just need to fill up the form, submit it along with the required documents and fees. Upon submitting the form, you may keep a tab on the status of your visa application online. At our website, there is a provision to track your visa application simply by inserting the passport number. To know more about online Malaysia e-Visa, processing time, visa fees or any other information, you can get in touch with our visa specialists over email/phone.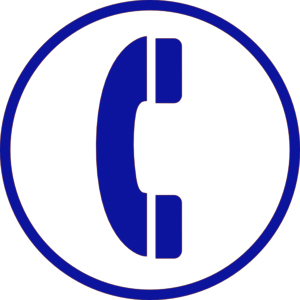 To apply please click here
Contact Us: +91 9643008707 / 9643304564 / 9643001762 / 9643200749
Email: info@visasoftheworld.in