Surrounded by plenty of coastal islands, the Scandinavian nation Sweden is a paradise for Globetrotters. Starting from its glaciated mountains, dense woods to delicious cuisine, Sweden has no dearth of attractions to behold. The water and air in the city is crystal clear. For outdoor lovers, the roads and modes of commutation is excellent in Sweden. If you talk about the scenic splendour of the country, it is hard to visit all the tempting sites there in short span. So anyone planning a voyage to Sweden will need plenty of time to enjoy the essence of the country.
Some of the key attractions for global tourist in Sweden include Drottningholm, Vasa Museum, Stromma Boat Tours, Djurgården, Sigtuna, Visby in Gotland, The Göta Canal, Kiruna in Lapland, Liseberg Theme Park in Gothenburg and many more. Besides, the nation also allows plenty of outdoor activities to perform for adventure freaks.
Before planning a holiday trip to Sweden, visitors need to apply for Schengen Visa. If Sweden is your next travel destination, make sure you consider the following information on Swedish Visa:
Being one of the eminent Schengen countries, Sweden is frequented by plenty of tourists throughout the calendar. Like many other countries, several Indian citizens are also reported to get there for sightseeing and work purposes. To apply for a Tourist Visa for Sweden, prospective applicants first need to fill up an application form and then sign it. This Visa Application Form has to be accompanied by all essential documents as suggested by the Swedish Embassy. For Tourist Visa, some of the document prerequisites to be met by an applicant include a valid passport, covering letter mentioning the purpose of visit, recent passport size photographs, confirmed air tickets, bank statement etc.
On successful submission of the visa form along with the documents and visa fees, the same is sent further to the Embassy for their final decision on the visa processing. If the provided documents meet all the specifications as stated by the Embassy, it hardly any hassle to get a Swedish Visa approved in time. Today, plenty of visa service providers are there that helps in the entire documentation guidance and application procedure. One such trustworthy name in this list includes Visas of the World (VOTW). The organisation renders detailed and updated information on visa including the documentation, fees, processing time, application procedure etc. In order to cater immaculate visa services, the organisation employs a dedicated team of global visa experts. They take care of the all the visa application with equal importance so that the chances of getting a visa application rejected or delayed can be minimised.
Besides applying for a Tourist Visa, applicants in quest of a Business Visa for Sweden can also apply it through VOTW. Like Tourist Visa, Business Visa is also a short-term visa issued to an applicant for limited stay in the country for business purpose. However, for this type of visa, the applicant needs to provide some additional documents including an invitation letter from the employer mentioning the purpose of visit, proof of accommodation, travel insurance, registration certificate of the organisation, pay slip etc.
To know more information on Swedish Visa feel free to get in touch with the visa experts at the given contact details: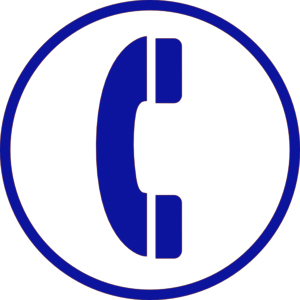 To apply please click here
Contact Us: +91 9643008707 / 9643304564 / 9643001762 / 9643200749
Email: info@visasoftheworld.in