Nestled in the core of Europe, the Schengen member state Slovenia is delimitated by Hungary, Italy, Adriatic Sea, Eastern Alps, Croatia, the Balkans and the Adriatic Sea, which has made the country an easily accessible destination in Europe. The enchanting landscape of the country offers you an amazing blend of captivating hamlets, animated coastline, lively cities and snow-capped mountains. Besides its enticing landscape, Slovenia is evenly frequented for business purposes as well. Akin to its natural beauty, the country is evenly rich in natural resources creating a good number investment opportunity for investors and skilled workforce. Not only this; over the years, the Slovenia market has reached to a new feat in the provision of infrastructure, agriculture, transportation, telecommunication, favourable profit tax and financial relations with neighbouring terrains like Germany, Italy,  Austria and Hungary.
Considering the level of fruition in the country, application counts for Slovenia Business Visa has increased manifolds. If you are planning a short trip to Slovenia for business purpose, apply for Slovenia Business Visa and get there with ease. However, as a visa applicant you should know the visa prerequisites before applying for the same.
Business Visa is a short stay visa, which is granted to the visitors travelling to a foreign territory for business purposes. The validity of such visa is limited. Therefore, visitors should exit the country before the expiry of their visa validity. Indian applicants in quest of Slovenia Business Visa can reach out to any authorised visa service provider. While applying for the same, applicants need to follow certain visa regulations as set by the Embassy. In this regard, applicants are asked to provide some essential documents such as; duly filled and signed visa application, passport size photographs, valid passport, financial means, proof of occupation, confirmed air tickets, invitation/covering letter mentioning the purpose of visit, proof of lodging, travel insurance etc. In addition, an applicant may also be asked to provide various other documents as per requirements by the Embassy. The application process ends once you make the final payment along with the required documents and application form.
If an applicant is applying for Slovenia Business Visa though any service provider/agency, he/she needs to submit all the requested information and documents to the agency for smooth processing of their visa applications. The service provider/agency then forwards the same to the competent authority in the Consulate/Embassy for their final call. Here, applicants are informed that the final decision to approve or reject a visa stands with the Embassy/Consulate; and the visa service company can only help an applicant in their application supports.
To know more information on Slovenia Business Visa and its application procedure, applicants can get in touch with our visa processing experts at the given contact details: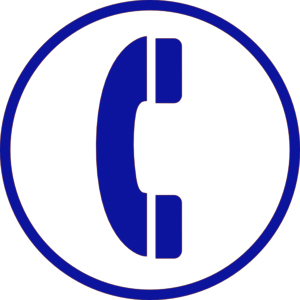 To apply please click here
Contact Us: +91 9643008707 / 9643304564 / 9643001762 / 9643200749
Email: info@visasoftheworld.in