Getting your passport done just before your travel plan is always a blissful experience. You might have heard people saying how taxing it is to get one's passport in time. The reason being, approaching the wrong source or any unauthorised passport agent/agency/company often wrecks the entire travel plan of a visitor. If you have already booked your travel plan and now in quest of any assistance related to your passport, you are at the right place.
As you know, passport is basically an official document, which is issued by the government, authenticating the passport holder's individuality entitling him/her to travel between foreign countries. Now you need not have to roam every corner with hassles, and turn your hair grey in chasing your passport day and night. Visas of the World bring one of the finest consultancy passport services in India for all clients. Be it your first passport application or renewal of your expired passport, we render all kind of passport services at affordable fees and in minimal time.
Standing on the verge of modern competitive world, time plays the most pivotal role in everyone's lives. Today, all are inured to get their things done on fast-track basis. They are always geared up to invest for urgent services. And this is where most of the applicants walk the wrong track ending up with unwanted delays and monetary losses. So if you are still not able to make your passport and still looking for a trustworthy name in the field of passport service provider, here's what you need to know what we do.
Passport is always an indispensable document form the context of a traveller. We understand the significance of its exigency. On that note, we own a team of proficient individuals with sheer knowledge and expertise related to the entire passport related services. Starting from complete documentation to alteration of any basic information in your existing passport, our experts are always there to cater you the supreme passport services on the first go. Our consultancy services include complete documentation for new passport application, renewal of passport, minor's passport, PPC (Police Clearance Certificate) services, reissuance of duplicate passport in case of lost/damage, Tatkaal Passport and much more. Most importantly, all the documentation and processing are practised here complying with government norms. So, if you wish to add or remove spouse name on the passport or change name/address on your passport, bid adieu to all your worries now. All your passport related services can be met here; one stop solution in deed. And all these services can be availed at very affordable fees. However, depending on the nature of services you avail (Tatkaal services or normal processing); the charges will differ to some extent.
Unwanted hold-ups and disrupted travel plans can never make one's voyage idyllic. In order to get your passport done in time and enjoy a hassle-free journey, you can apply here without fuss. For any further queries related our passport services, documentation procedure, fees and application, you are just a call away from the given number.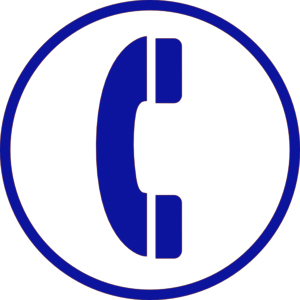 To apply please click here
Contact Us: +91 9643104985
Email: info@visasoftheworld.in