Renowned for lot many enticing things like Eiffel Tower, electrifying coastlines, lips-making cuisines and the finest wine; with no second thought France is considered as one of the worth touring Schengen territories for globetrotters. It is said that a voyage to European countries remain curtailed without exploring France. This is why the country witnesses a huge influx of tourists from all over the globe. If France has been in your travel bucket since long then this is the time to apply for France Visa.
Obtaining a Schengen Visa is comparatively taxing than acquiring a visa of any other territory. Therefore, one has to be quite observant while applying for France Visa. Indian citizens seeking France visa through Visas of the World (VOTW) can apply for the following visa types:
Tourist Visa: This type of visa entitles all prospective applicants to visit their relatives and friends in Spain. People travelling to Spain for sightseeing can also apply for a Tourist Visa. The validity of Tourist Visa is 6 months with a stay up to maximum of 90 days and the tourist needs to exit the country before the visa gets expired. The essential documents for a Tourist Visa are a valid passport, visa application form, recent photograph, confirmed air ticket, proof of accommodation, copy of the itinerary, bank statement, PAN Card, authorisation and covering letter as per requirements, copy of ITR etc. In addition, an applicant may also be asked to provide some additional documents.
Business Visa: Such visa is issued to a person who is travelling to France for business purpose. This is also a short-term visa with limited validity. Applicants seeking a Business Visa in France need to provide various documents but not limited to a passport, photographs, copy of invitation letter from the French organisation, copy of income tax documents, proof of hotel reservation etc.
Transit Visa: This type of visa allows a traveller to pass through a foreign territory, but a Transit Visa holder is not allowed to stay in France for long time. Some of the documents required for the processing of a Transit Visa include original passport with minimum 6 months validity from the date of application, copy of contract with the shipping company, copy of Continuous Discharge Certificate (CDC), duly signed covering letter, copy of contract between the employer and the employee, Invitation letter from the agent in France etc. The validity of a Transit Visa is for maximum stay of 5 days.
The service provider employs a team of in-house visa specialists who are conversant with the entire visa processing activities. Before forwarding the final documents to the respective Embassy/Consulate, all the provided information are verified here with equal priority.  Apart from catering high-end visa processing services, the charges at VOTW are very affordable for prospective applicants. To know more about France visa documentation and application process, get in touch with the visa experts at the given contact details: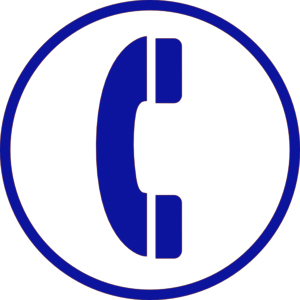 To apply please  click here
Contact Us:  +91 9643008707/9643304564/9643001762/9643200749 
Email:  info@visasoftheworld.in