Despite being one of the continent's smaller nations, the landlocked nation site of Czech Republic doesn't disappoint the Globetrotters. Delimited by Poland, Slovakia, Germany and Austria to its north, east, west and south direction respectively, Czech Republic has no dearth of attractions to offer. Anyone planning a trip to Czech Republic to feel the taste of Central Europe, the country is laid out with plenty of conservation areas and excellent national parks. Besides, the country is evenly enchanting in exploring several other attractions including Prague Castle, Prague's Charles Bridge, Brno's Cathedral of St. Peter and Paul, Český Krumlov Castle, Czech Crypts, Tombs, and Cemeteries, The Colonnades and Spas of Karlovy Vary, The Clementinum and Strahov Monastery, Kutná Hora and The Bohemian Paradise.
Today the country is reckoned as one of the developed nation states in Central Europe based on high income export-oriented social market economy, services and industrialization and innovation. Considering its budding exposure in the provision of tourism and economy, the terrain of Czech Republic sees a large volume of footfalls from all across the spheres.
All prospective applicants planning a trip to Czech Republic for sightseeing and business purposes should apply for Czech Republic Visa. Indian citizens applying for the Czech Republic Visa need to understand the purpose of their visit first. The reason being; based upon the type of visa (Tourist/Business), the document prerequisites and processing time varies. If you are applying for a Tourist Visa, the essential documents in the checklist include a valid passport, Visa Application Form, passport photographs, confirmed air tickets, Covering Letter etc. On the other hand, for Business Visa in Czech Republic some of the essential documents (other than the aforesaid documents) include an Invitation Letter received from the relevant authority of the visiting nation, proof of accommodation, financial means, Travel Insurance, Education Certificates, Leave Certificates etc.
While applying for the Visa of Czech Republic, applicants need to be quite watchful in filling up the Visa Application Form. In addition, the applicants should duly sign the Application Form and submit the same along with all essential documents and the visa fees. Upon successful submission of the Visa Form, the same is sent for further approval. If you are applying for a Czech Republic Visa through any authorised visa service provider, they help an applicant in the entire documentation and visa processing regulation. Thereafter, the application is sent to the respective Embassy for its final decision. Here, applicants need to be affirmed that the final decision to grant or rebuff an application solely depends on the Embassy. Hence, no visa service providers can guarantee an applicant that his/her visa application will get approved in no time.
If you are planning a voyage to Czech Republic and looking for any reliable visa service provider in India, reach out to the Visas of the World (VOTW). Here, all the visa applications are taken care of by a team of dedicated visa specialists without a hassle.
To know more information on world visas, its application procedure and the visa fees, feel free to get in touch with the visa experts at the given contact details: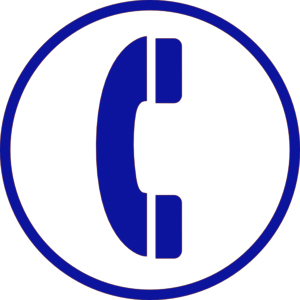 To apply please click here
Contact Us: +91 9643008707 / 9643304564 / 9643001762 / 9643200749
Email: info@visasoftheworld.in