Located on the Bay of Bengal, Bangladesh is a neighbouring country of India. Delimited by lush bush and wetlands, the country has no dearth of tourist attraction. One of the key tourist pullers in the country is Sundarbans, which shares its mangrove forest with Eastern India. This place is an abode to popular royal Bengal tiger. Apart from its dense woods and wildlife, the country is evenly enticing in terms of natural abundance and fertile plains. With growing number of influx, this South Asian country has established a significant identity in global platform. Bangladesh is laid out with cultural diversity and the inhabitants of the country are generous by nature.
The number of Indian visitors is quite large in Bangladesh. But with variety of tempting destinations, the country is evenly frequented by the visitors from all over the globe. Therefore, all prospective travellers seeking a trip to Bangladesh can access to the territory only after obtaining a Bangladesh Visa. For visa applicants, the High Commission encourages the submission of Visa Application Form in person, and submission of any incomplete documents or unsigned application will get straightway rejected.
Considering the gradual evolution in certain areas, people have started travelling to Bangladesh after applying for a Bangladesh Business Visa. However, if you wish to get there for sightseeing purpose, you need to apply for a Bangladesh Tourist Visa. This kind of visa is granted for short time and the visitors have to leave the territory before the expiry of the visa validity. Like Tourist Visa, a Business Visa also comes with limited validity, and the purpose of issuing such visa is work visit. Thus, depending on the type of visa you apply the visa prerequisites will also differ. For example; a Tourist Visa requires the documents like duly signed application, passport, recent photographs, confirmed booking of tickets etc. On the other hand, for work trip, the required documents include an invitation letter from the relevant authority of the visiting nation, proof of accommodation, travel insurance, financial statement etc. Therefore, while applying for Bangladesh Visa, make sure you submit all the required documents as per the guidelines.
Being a neighbouring country, today direct bus service is also brought into practice in different cities in India for voyaging Bangladesh. In addition, there are certain areas as well from where visitors can also take a boat ride to reach Bangladesh. Be it any mode of commutation, authentic entry permit is essential to enter the periphery of Bangladesh. Today, many authorised visa service providers are also set up in India who can help the applicants by rendering complete visa application support. So travelling to Bangladesh is no more a matter of concern today. If you have planned to make it happen, apply for Bangladesh Visa and explore some of the enchanting destinations there including Cox's Bazar, The Sundarbans, Dhaka, St. Martin's Island, Rangamati, Heritage Park and Ethnological Museum of Chittagong. Besides, travellers also take part in various outdoor activities like yachting, angling, hiking, water skiing, rowing, sea bathing, rowing and river cruising.
To know more about Bangladesh visa like its fees, application process, documents etc. feel free to get in touch with the visa specialists at the given contact details: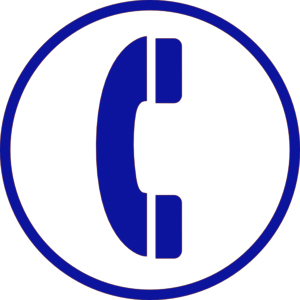 To apply please click here
Contact Us: +91 9643008707 / 9643304564 / 9643001762 / 9643200749
Email: info@visasoftheworld.in