Located on the Iberian Peninsula, adjoined to Spain periphery, Portugal is a small and tantalizing territory in the southern Europe. Eminent for its animated shoreline and historical legacy, the country is frequented by plenty of travellers from the Europe. One of the advantageous parts of its small geographies is that tourists can explore most of it in very limited time span. If you are planning a short time-off to Portugal anytime soon, some of the leading attractions to explore around the city include Alcobaca Monastery, University of Coimbra, Capela dos Ossos, Cabo Girao, Sao Jorge Castle, Obidos Castle, Cais da Ribeira, Praia da Marinha, Belem Tower, Pena National Palace and much more.
Being a popular Schengen member state, accessing to the periphery of Portugal involve some rigid visa prerequisites. Therefore, applicants need to be quite observant while applying for Portugal Visa. Besides offering a breathtaking natural vista, southern European country is evenly worth visiting for business purpose as well. One of the significant aspects of consideration for business exposure and investment in Portugal is low labour costs. The country is quite good for practicing various business activities in the provision of soft drinks, mold making, software, automotive spares, agrifood, furniture, mining, naval, wine, textiles etc.
Indian citizens planning a trip to Portugal for business purpose need to apply for Portugal Business Visa. This is a kind of short stay visa that allows a visa holder to visit Portugal for the said purpose not exceeding 90 days. To obtain the same, visa applicants should abide by some regulations set by the Embassy, which include:
Filling up the visa application form with signature

Submission of a valid passport

Recent passport size photographs

Confirmed air tickets

Proof of accommodation

Travel insurance

Proof of financial means

Covering letting mentioning the purpose of visit

Invitation letter and other correspondence showing prior dealings (if any) with the Portuguese counterpart
In addition, a visa applicant may be asked for some additional documents as well. Once the said documents are provided by a visa applicant, the same is sent further to the Embassy for its approval. Based upon the authentication of the given documents, the Embassy may approve or rebuff the visa application. To apply for a Portugal Business Visa, applicants may book an appointment and contact any authentic visa service provider. However, it is to be imparted that visa service provider can only help the applicants in their documentation and application support process. The final decision will always stand with the Embassy.
To more information on Business Visa for Portugal and its fees, feel free to get in touch with the visa experts at the given contact details: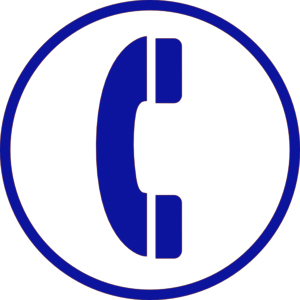 To apply please click here
Contact Us: +91 9643008707 / 9643304564 / 9643001762 / 9643200749
Email: info@visasoftheworld.in